Discover Lo Sparviere
ORIGINS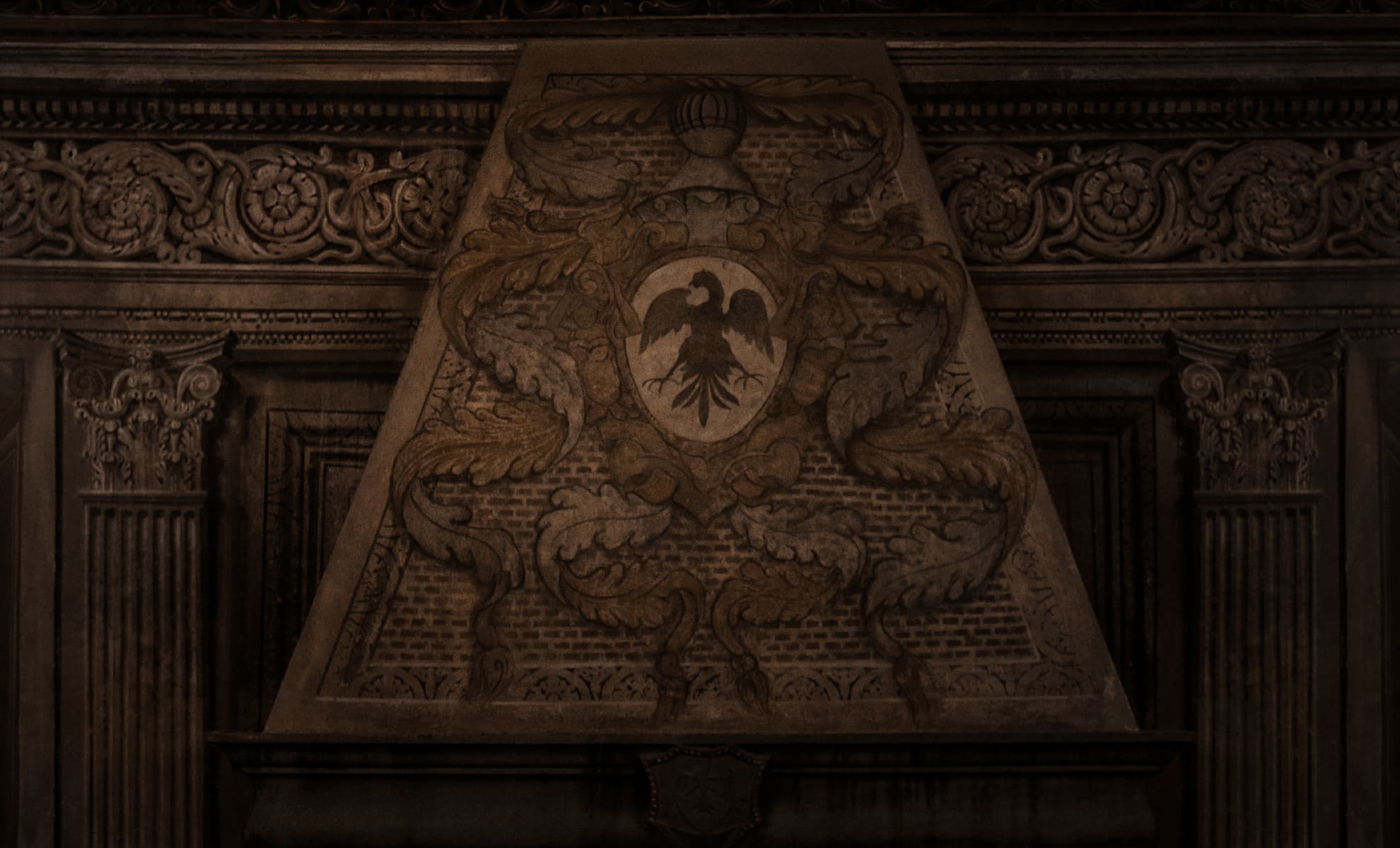 Franciacorta, a land rich in history and extraordinary natural landscapes, lies in the heart of Italy's northern Lombardy region, on the southern shore of Lake Iseo in the province of Brescia. Bounded on the west by the river Oglio and on the north by the foothills of the Rhaetian Alps, Franciacorta is a territory characterised by gently-rolling hills that shape a striking morainic amphitheatre, a complex formed during the glacial period by a huge glacier which flowed down the Val Camonica then retreated, more than 10,000 years ago.
Azienda Agricola Lo Sparviere lies in Monticelli Brusati, in the heart of Franciacorta; a timeless place narrating a story of tradition and love for the land. Its name derives from the image of a sparrow hawk depicted over the majestic fireplace inside the manor house hall, the historic heart of the winery.
Lo Sparviere is housed in an ancient country residence dating back to the sixteenth century, owned by Mrs Monique Poncelet Gussalli Beretta, a resolute woman who was determined to recover the history and charm of this ancient corner of Franciacorta.
Mrs Poncelet inherited her passion for the land and the vineyard from her father-in-law, lawyer Franco Gussalli, whose family played a leading role in the agricultural activities in Franciacorta for generations. This included the production of small quantities of wine initially intended for friends and relatives.
That family passion has been preserved and kept alive over time by expanding and developing the wine business. Today, Lo Sparviere consists of more than 60 hectares of property, 30 of which are planted to Chardonnay and Pinot Noir, all cultivated organically since 2013.